Radiance...Crochet...Happiness
While browsing through my facebook feed, I fell upon a post from one of my crochet groups about these amazing flowers!  The original picture was from Pinterest and there wasn't a pattern to be found.  I glanced at the picture periodically throughout the day and finally late last night...I came up with an idea and tried it out...so here you go folks!  My version...The Radiant Flower - 
Materials -
12 mm hook
Super bulky yarn - (Wool and the Gang Crazy Sexy Wool used)
Darning needle
Silk Flower stem
Hot glue gun
Instructions - 
 Pictures listed below
Starting with a magic ring (see link below for instructions), do not close the ring, ch 8, sc in second ch from hook, sc 5, sl st in last ch (pic 1).  Twisting your hook and yarn, join the  end of ch and beginning of ch together with a sl st (pic 2), sl st into magic ring (one petal made).  Repeat until desired amount of petals (pic 3) - flower in picture has 15 petals, between 15-21 petals for a full flower is ideal with this weight of yarn. 
Close the ring, making sure the ring is as tight as you can get it.  From here I weaved the ends back through the stitches on the ring, so I ended up with the two ends across from each other and I tied them together.  
Stem:  
I took a silk flower and removed all the leaves and the flower. I inserted the end into the middle of the flower and put a little hot glue to help keep the stem in place. I took the two ends and tied them around the stem and wrapped them around slightly, then weaved the ends through the flower. I didn't wrap the flower with floral tape, but I think I would on my future flowers for a finished look!   
Viola!!! All done!  A Radiant Flower!  Play with other fibers, weights and ways of doing the stem! 
Would you rather have a pdf version?  Get it for $1.50 from my website here:
https://www.chloesfiberarts.com/shop/15763811/patterns
Peace, Knit & Crochet.
Kathleen
Link for magic ring:
http://www.instructables.com/id/Crochet-Magic-Ring-Adjustable-Ring/
PICTURES:
Pic 1 - Magic Ring & Beginning of 1st Petal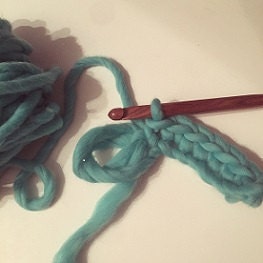 Pic 2 - Joining End & Beginning of 1st Petal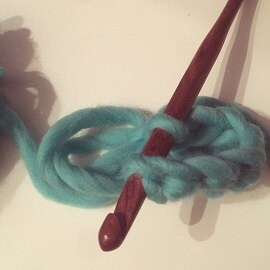 Pic 3 - Multiple Petals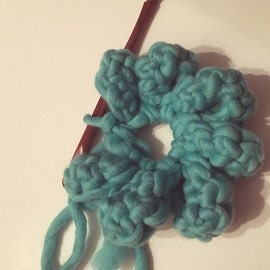 Finished Flower -